A Nonprofit Organization Established For Educational Purposes.
Scholarships are open to all St. Martin Parish high school seniors.
Learn More
Our Mission & Vision
Purpose Of The Foundation
St. Martin de Tours Foundation supports the advancement of learning and scholarship of students in St. Martin Parish for purposes of personal growth through higher education.
The Foundation was formed based on the lesson of giving as demonstrated by Martin of Tours. While Martin was a soldier in the Roman army and stationed in Gaul (modern-day France), he experienced a vision, which became the most-repeated story about his life. One day as he was approaching the gates of the city of Amiens, he met a scantily clad beggar. He impulsively cut his military cloak in half to share with the man. That night, Martin dreamed of Jesus wearing the half-cloak he had given away. He heard Jesus say to the angels: "Martin, who is still but a catechumen, clothed me with this robe."
In the spirit of Martin, the Foundation offers scholarships to those who have demonstrated a commitment to learning when faced with personal adversity and challenge.
The Foundation accepts applications from high school seniors who will be graduating from St. Martin Parish High Schools. The scholarships are also available for home schooled students.
Deadline To Apply For A Fall 2022 Scholarship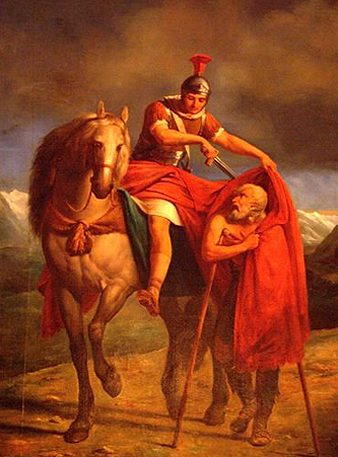 "We Committed To Assist Those Less Fortunate Students Who Have Persevered Through Faith, Integrity, And A Commitment To Self-Betterment."